All,
For your entertainment, U.S. Army Test Eagle #6312
The strawing has certainly been "touched up" but she is otherwise a 104 year old beauty. My photographic skill leaves a great deal to be desired, but I've looked at this under 3X magnification and halogen light (The O.R. lights and my operating loupes, I'm a vascular surgeon) and the bluing passes my "mag light test". It has flaming bomb proofs in the frame well and on the pommel of the magazine.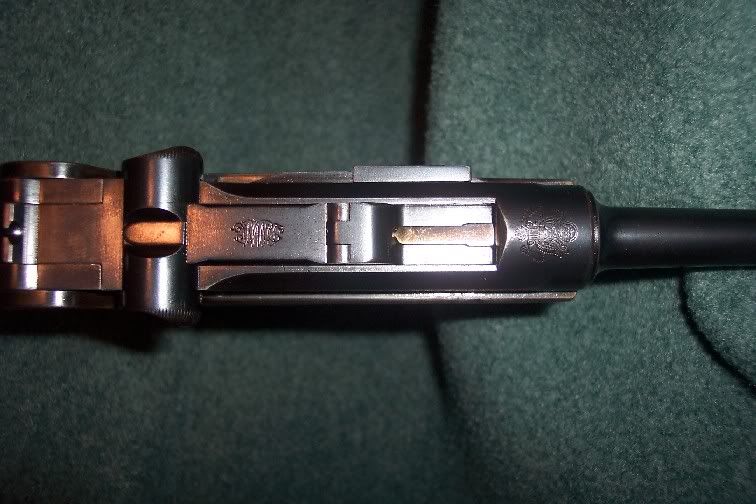 Nice deep Eagle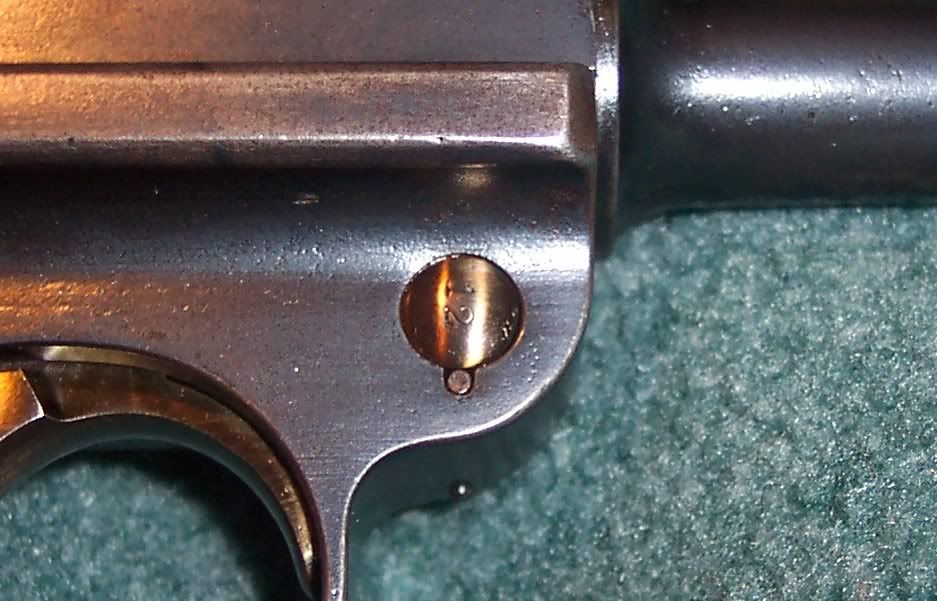 End of takedown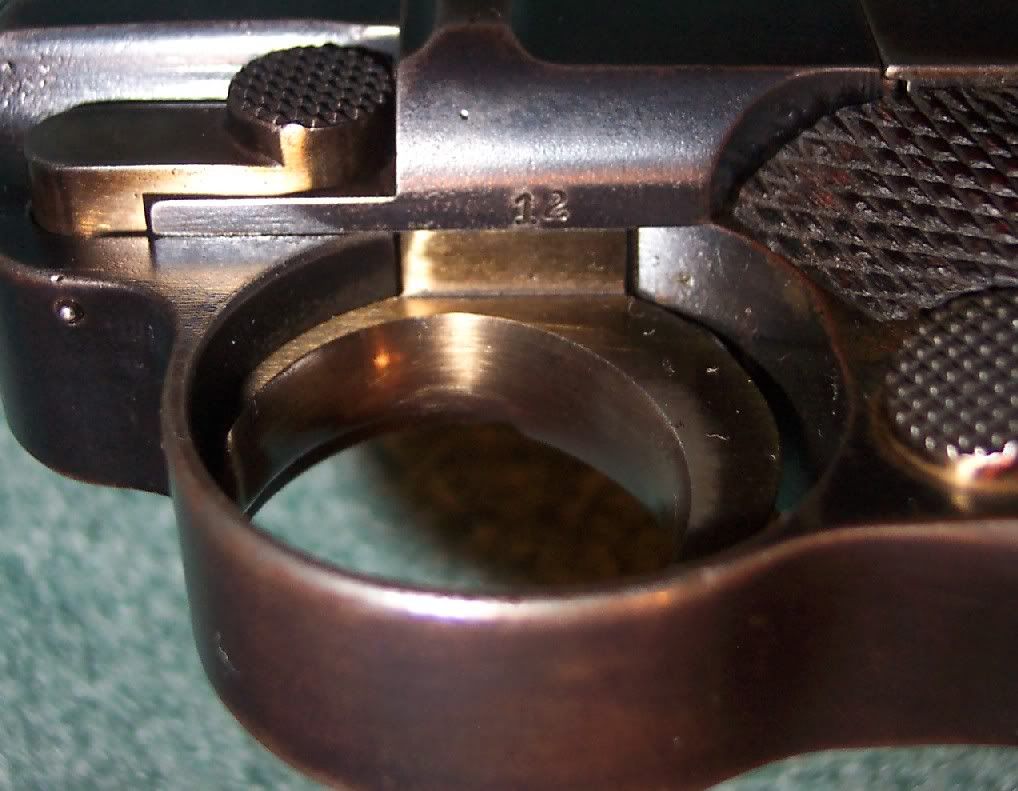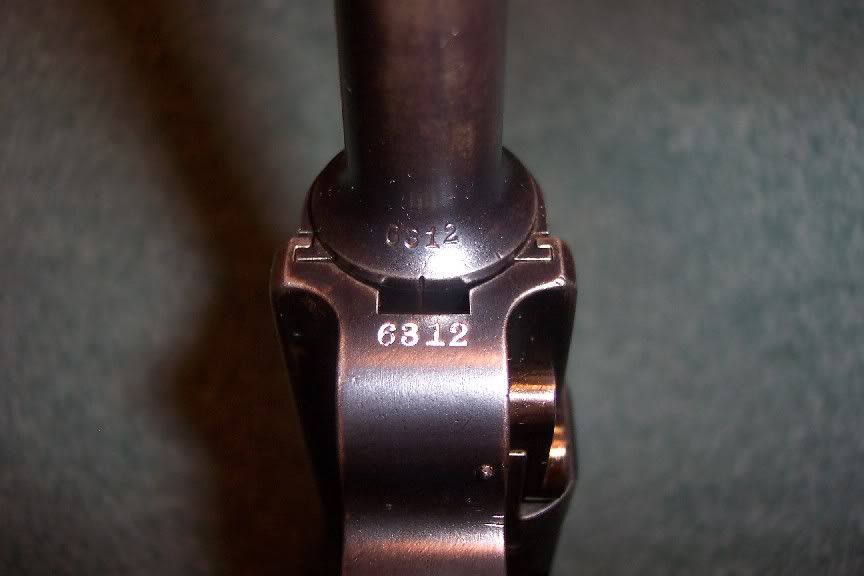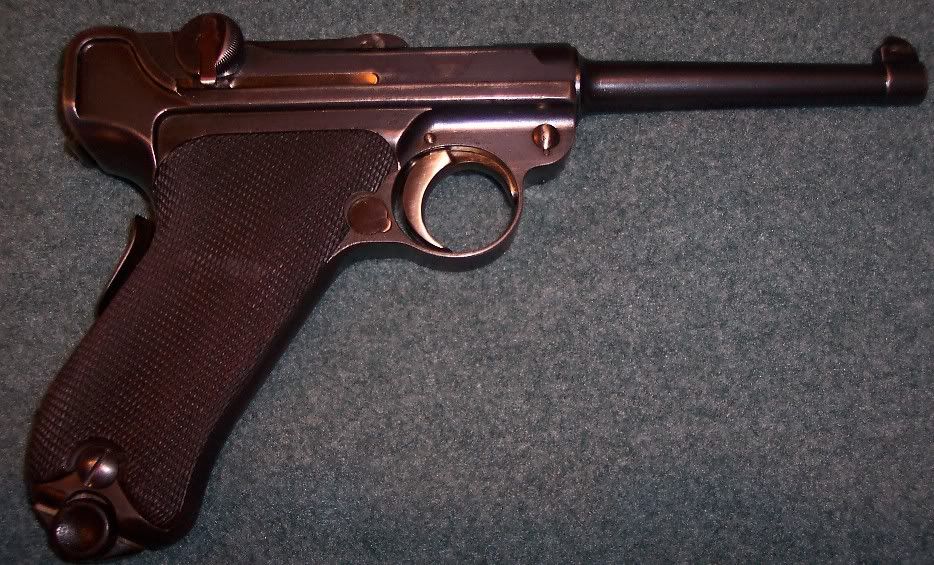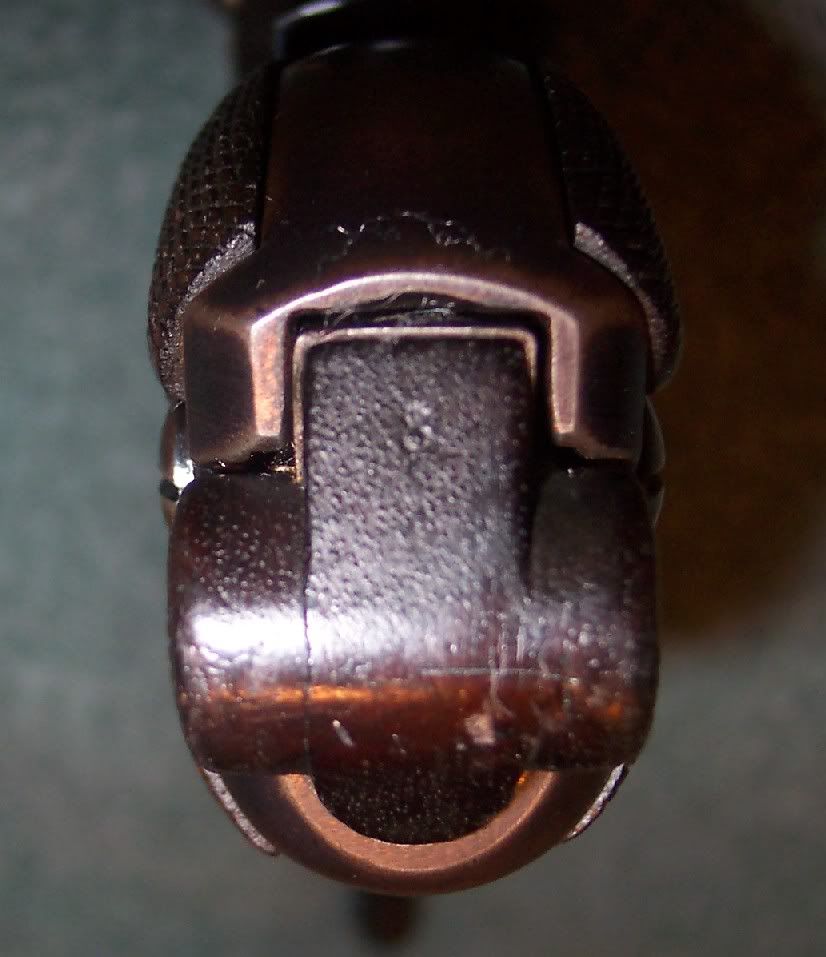 Flaming bomb on magazine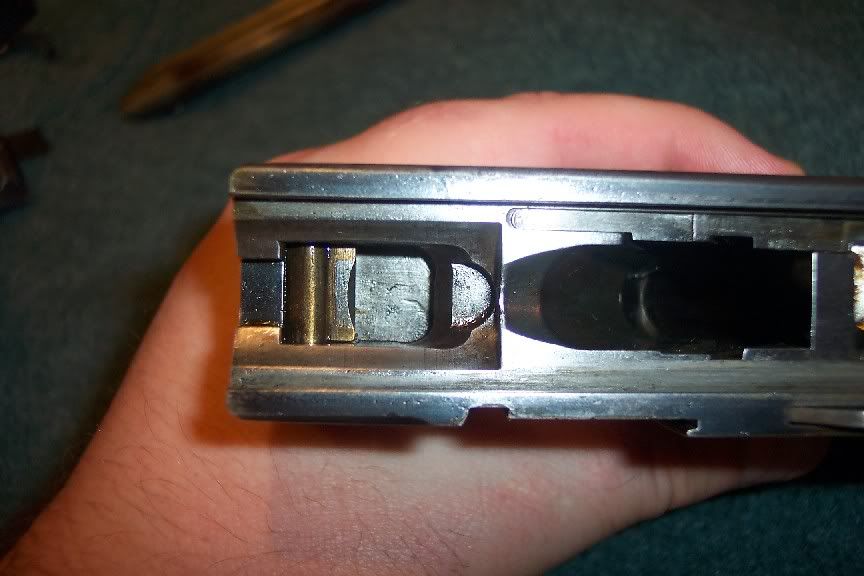 Frame well with flaming bomb, photo leaves a little to the imagination.
Tim